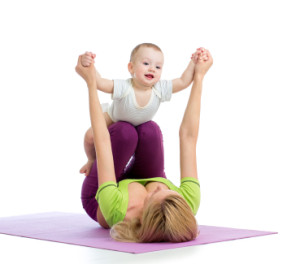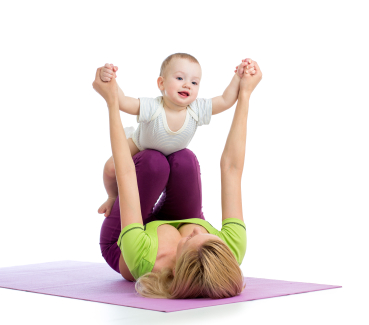 Mam & Baby yoga classes consist of body toning exercises including abdominal work and pelvic floor exercises for Mam which is a great way to get back into shape after pregnancy. Some gentle stretches, baby massage and nursery rhymes for baby which stimulates all the senses and helps develop baby's motor skills.
Doing Mam & Baby yoga promotes bonding between Mam and Baby as you get a chance to spend some quality one-to-one time together. It is also a great opportunity to meet other new mams.
Mam and Baby yoga classes are suitable for babies after 6 week check-up.
The course is 5 classes, held once a week and each class is one hour long.
Mams are totally free to attend to their baby's needs during the class. So if baby needs feeding, changing, a sleep or a cry then that is absolutely fine.
Wear loose comfortable clothing and bring a yoga mat and a small blanket or large towel for baby to lie on. Feel free to bring a couple of small toys too.
Benefits of Mam & Baby Yoga
· Body strengthens.
· Promotes better sleep.
· Helps to relieve colic, wind and constipation.
· Promotes bonding between mam and baby
· Aids digestion
· Induce deep relaxation.
There are no up coming Mam & Baby classes at present.