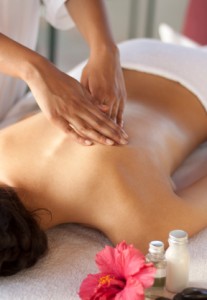 Holistic massage is a treatment that is specifically tailored to each client. The word 'holistic' means whole so this form of massage aims to treat the whole person and takes into account the emotional, spiritual and physical well-being of the individual.
The holistic therapist uses the therapeutic application of 'touch' to manipulate the soft tissue of the body, particularly the muscles. The therapy seeks to re-balance the body so it achieves homeostasis or balance .
Benefits of Massage:
Reduces stress
Promotes relaxation and encourages sleep
Improves skin tone, elasticity and colour.
Relieves muscle fatigue, soreness and stiffness.
Calms the nervous system and improves circulation.
Releases tension.
Helps clear lactic acid and so helps reduce pain and stiffness in muscles.
This treatment also lifts the spirit on an emotional level and can help to reduce stress in cancer patients.
Cost and Duration:
A Treatment lasts approximately 1 hour
Cost of Treatment: €40
Book 3 Consecutive Treatments and Save €20 (Cost €100)
To book an appointment:
Email: carmel@swanlaneyoga.com
Phone: 086 8162654